 NGO Estonian Museum Railway
Estonian Museum Railway (in Estonian: MTÜ Eesti Muuseumraudtee) is a non-profit organization, what is collecting and introducing the history of narrow-gauge railways of Estonia and Livonia. The museum has more than 80 units of rolling stock and comprehensive indoor expostion which also includes exposition of industral and military narrow-gauge railways in that region. Estonian Museum Railway is a member of The Estonian Heritage Society and the FEDECRAIL. Museum is also a part of Romantic Beach Route, which is located in southwestern Estonia.

Management
The governing bodies of NGO Estonian Museum Railway is a three-member board and the General Meeting of Members.
We confirm that the organization adheres to its ethical principles of the activities of the NGO activities.
Managing Board:
Mehis Helme (acting CEO)
Neddy Kramer
Heiki Muda
Üldkoosolek:
Eesti Muinsuskaitse Selts
(representative Mehis Helme)
AS Tootsi Turvas
(representative Tiit Saarmets)
GoProperty AS
(representative Neddy Kramer)
Edelaraudtee Infrasturuktuuri AS
(representative Rain Kaarjas)
Eesti Raudteeajaloo Selts
(representative Andrei Afanassenko)
Pärnu Lahe Merepääste Selts
MTÜ Liikumise Jõud
Operation Lifesaver Estonia MTÜ

Contact:
Eesti Muuseumraudtee MTÜ
Ülejõe 1, 87001 Lavassaare, Audru vald, Pärnumaa
reg.nr: 80002088
IBAN: EE932200001120171591
Gulbene-Aluksne railway
Gulbenes – Aluksnes Banitis
A remaining part of the former Livonian Supply Railway connecting Valga with Koikküla, Taheva, Mõbniste and Plavinas. The regular passenger traffic is performed by the former Estonian locomotives TU2-244 and TU2-273 and with two locomotives of type TU7A. Since 2005 special trains are lead by the steam locomotive Gr-319 (in cooperation with the Lavassaare Museum Railway).
Read more: www.banitis.lv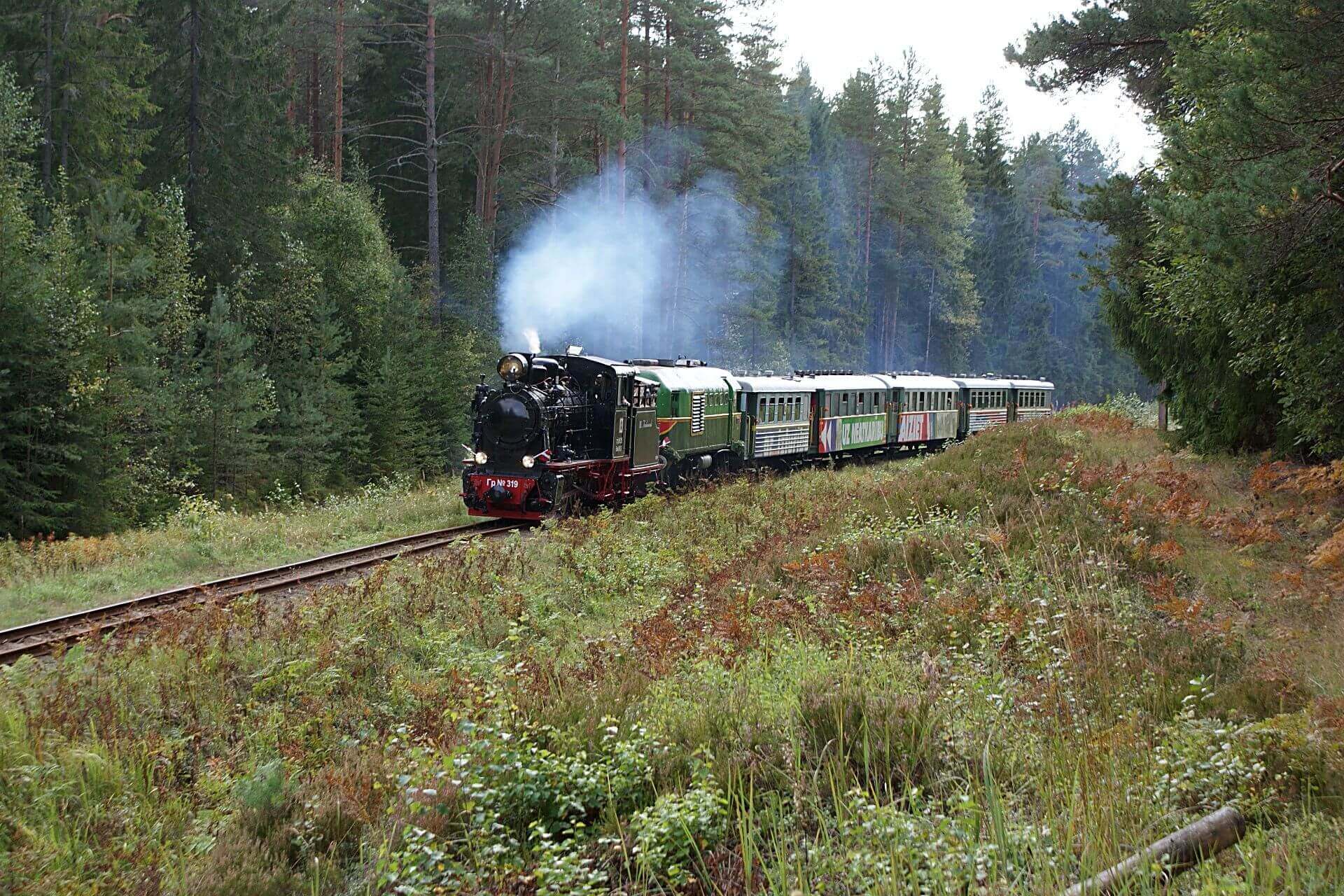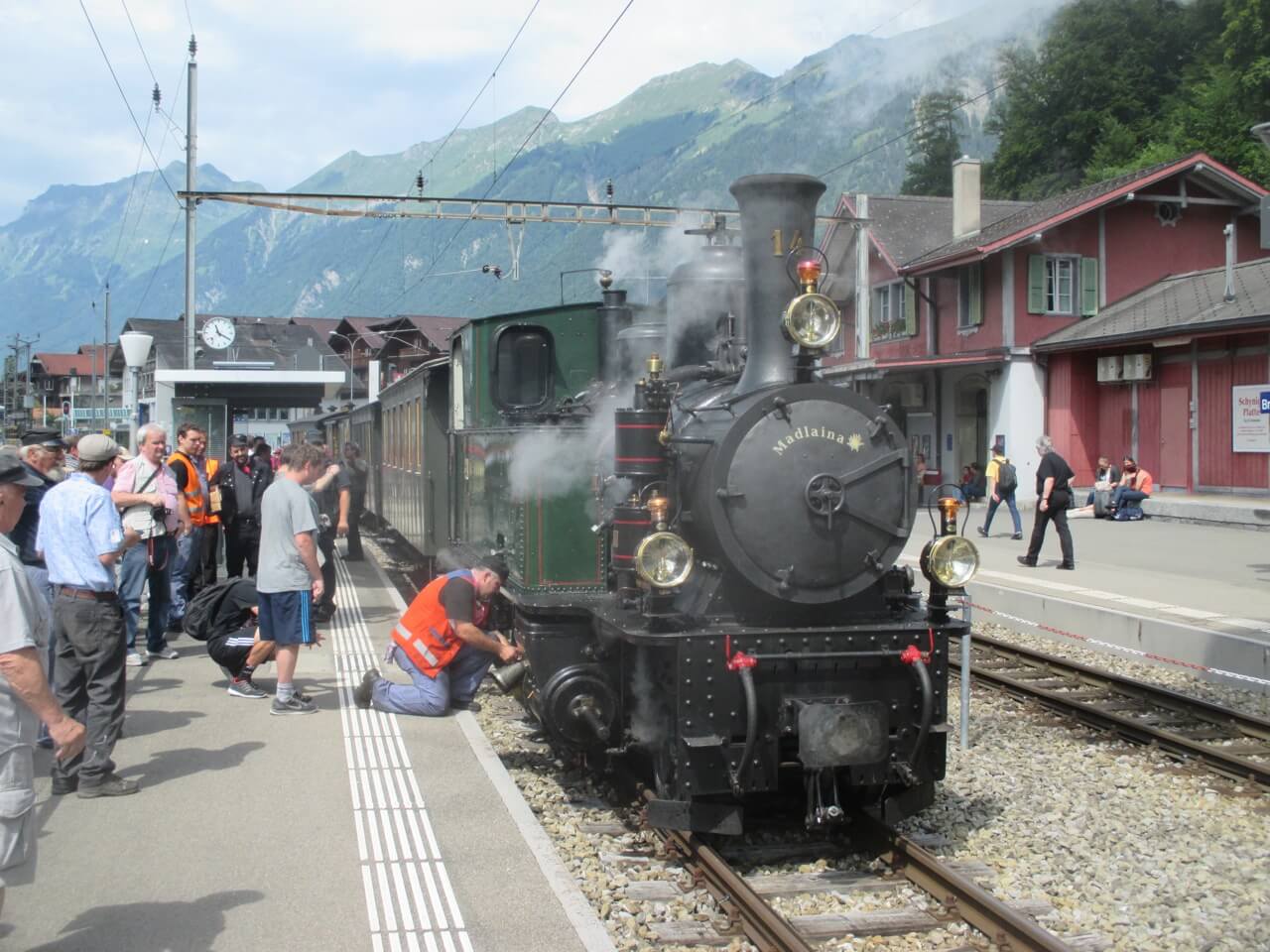 A Steam Railway of Brünig
Brünig Dampfbahn
Volunteer-based 1000-mm-railway having two narrow-gauge locomotives – no. 208 and 1067 and a roundhouse in Interlagen-Ost in the middle of Switzerland. They operate with the tradiotional steam trains on the tracks Interlaken-Ost – Meiringen – Giswill, Interlaken-Ost – Grindelwald and Interlaken-Ost – Lauterbrunnen.
Read more: www.bruenig-dampfbahn.ch
Museum is grateful for supports! New supporters are always welcome, as well as photos, memoires etc, concerning the history of Estonian narrow-gauge railways.